New, NEW,
All New!
How about something
NEW
from
COLORBOMB
? I know you'll want some! I've taken the first baby step into the field of hand-dyeing millspun yarns, and my first offering is
LACE ME UP!
, a 2-ply superfine merino lace weight yarn. I've put it up in 3.5 ounce (100 gram) skeins that top out at over 1000 yards (914 meters) of next-to-skin soft yumminess. (In the
Ravelry
database
here
.) The first colorway I created I call '
Unsubtle
', for obvious reasons: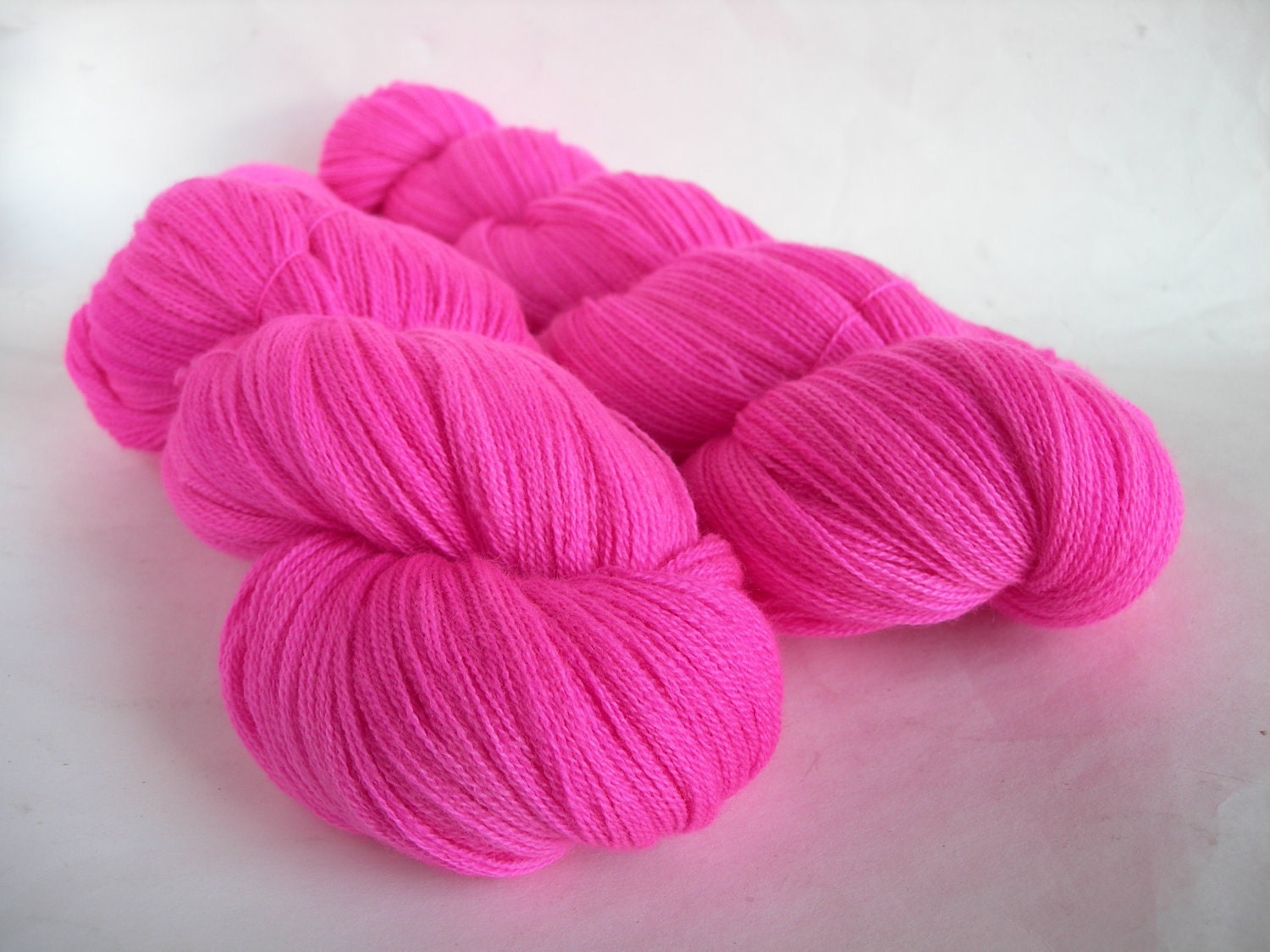 Hot, isn't it? All the skeins in the first small batch are already spoken for - sorry! - but this IS a repeatable colorway, so let me know if it is something you're interested in and I can create a custom
Etsy listing
for you anytime. Look for more colorways coming soon.
Wanna keep up with the latest from
COLORBOMB Creations
? If you're a member of
Ravelry
(and really, who isn't these days?), pop in to
COLORBOMBers
, the group for all things CBC, where
COLOR CAN'T HURT YOU!